Oakcrest Dance Boosters Craft Show happening now in the OHS cafeteria 10-4! Come check out our beautiful vendors!
Mrs. Tantum's Geometry classes reviewed triangle properties with a friendly competition of Grinch attack! Groups started with 3 presents under their tree. If they answered a question correctly, they could add a present under their tree or erase a present from another group.
"I solemnly swear that I am up to no good..." Harry Potter and The Prisoner of Azkaban, Chapter 10 Sirius Black is on the loose and some of our witches and wizards are on the run, hoping to join forces with Black and bring "You-Know- Who" back to power!
Oakcrest Chess varsity lost to Clearview today, but JV won again!
Mr. Allen's AP Environmental Science class visited Stockton University to meet with their faculty and experience environmental science field work.
Last week Oakcrest Chess won with a Maple Shade forfeit. This week varsity lost to Camden County Tech 4-1, but jv won 4-1.
South Jersey Chess Blitz Tournament was today at Oakcrest. Although our students didn't crack the top ten they had a great time! Clearview and Cherry Hill East were the big winners.
The Greater Egg Harbor Indoor Color Guard is back! Preseason training started on Monday with 25 new and returning members from all 3 schools. There is still time to join, contact Ms Wood for more details!
🌳✨ Oakcrest Woodshop Update! Our talented students have been skillfully crafting fall masterpieces! 🛠️ Stay tuned to see their next project. 🔨
Good evening, The Greater Egg Harbor Regional High School District is aware that one of our Oakcrest students was involved in an accident this evening after departing an athletic bus. At this time, we are working with both Hamilton Township Police and the transportation company to gather all information. Our thoughts, prayers, and positive energy are with the student and their family. There is no additional information available at this time. We will have counseling services available at Oakcrest High School in the morning; any student who feels as though they need assistance, should see either our Guidance staff, a member of our Child Study Team, or any of our professional counseling services. Should additional information become available, we will update our Oakcrest Community. Thank you James M Reina Superintendent, Greater Egg Harbor Regional High School District
On Sunday afternoon, students from the Oakcrest Band performed in the Atlantic Cape Honor Band with 70 other students from high school bands in Atlantic And scape May Counties. Congrats to all who participated.
Oakcrest's world language students visited Philadelphia to see an Hispanic Dance Performance. Some students even participated in it and danced on stage with the dancers!! Fun Day!!
Oakcrest Dance presented their Winter Dance Concert Dec 1st to a packed house! Students presented original choreography and spread some holiday cheer! There were group & solo performances by students in Dance, Dance Composition, Dance Ensemble & the OHS Dance Team!
🌟 Big thanks to Ms. Miller Dobbins, Ms. Bock, Art Club, and all our amazing Art Classes! 🎨✨ Our handmade holiday cards are on their way to "Holiday Cards for our Military" to bring smiles to deployed troops, veterans, and military families. 💌
The Oakcrest Academic Team this year will be participating in the New Jersey Consumer Bowl. This year's team will include Adrienna Foo, Aiden Hauta, Joseph Marengo, Alex DaGrossa, and Parth Brahmbhatt. It is a privilege to serve as advisor for this group of hard working students.
Oakcrest would like to feature 2D Art & Design student -11th grader Jamie Viera. These are just some of the characters she creates in her sketchbook, initially for the Inktober challenge. These illustrations definitely deserve to be featured to showcase the amazing talent of our art students!
Mrs. Brownhill's physics classes tested various seatbelts for safety while learning about Newton's 1st law by crashing cars with play doh people.
Ms. Kemenosh's Spanish classes researched information about " el Dia de los Muertos"- a vibrant Mexican holiday celebrated in the beginning of November, and built their own ofrendas- beautifully done!!
Senior Biomed Students did an outstanding job in creating prosthetic arms to help their patient use a cup to drink and pour!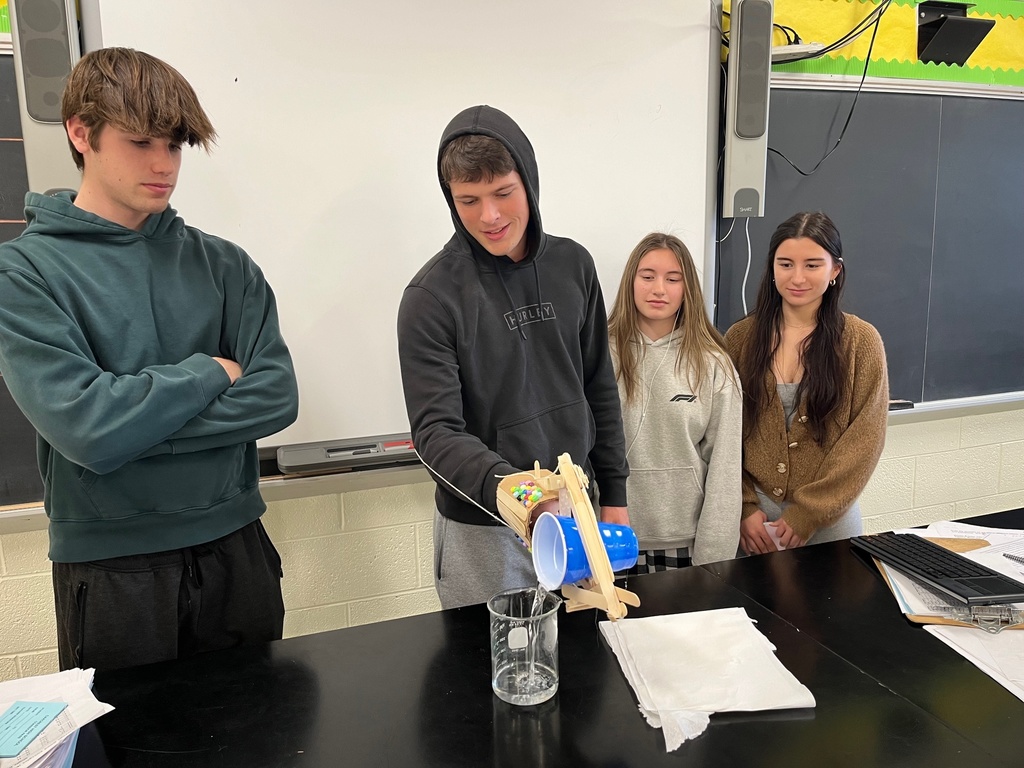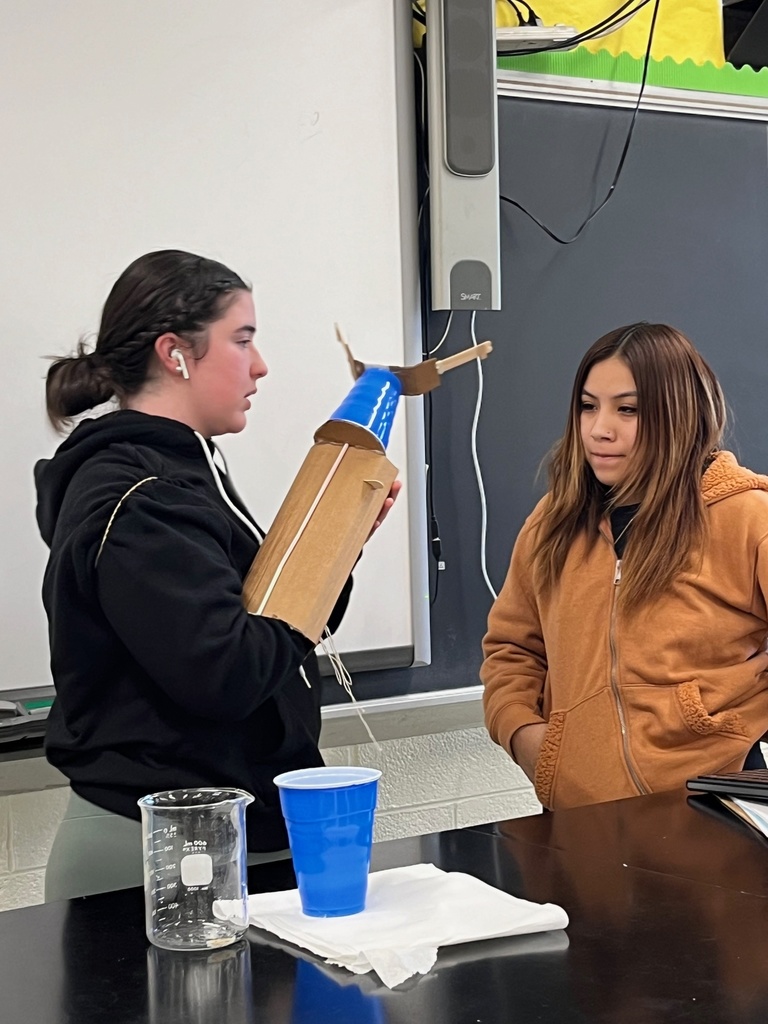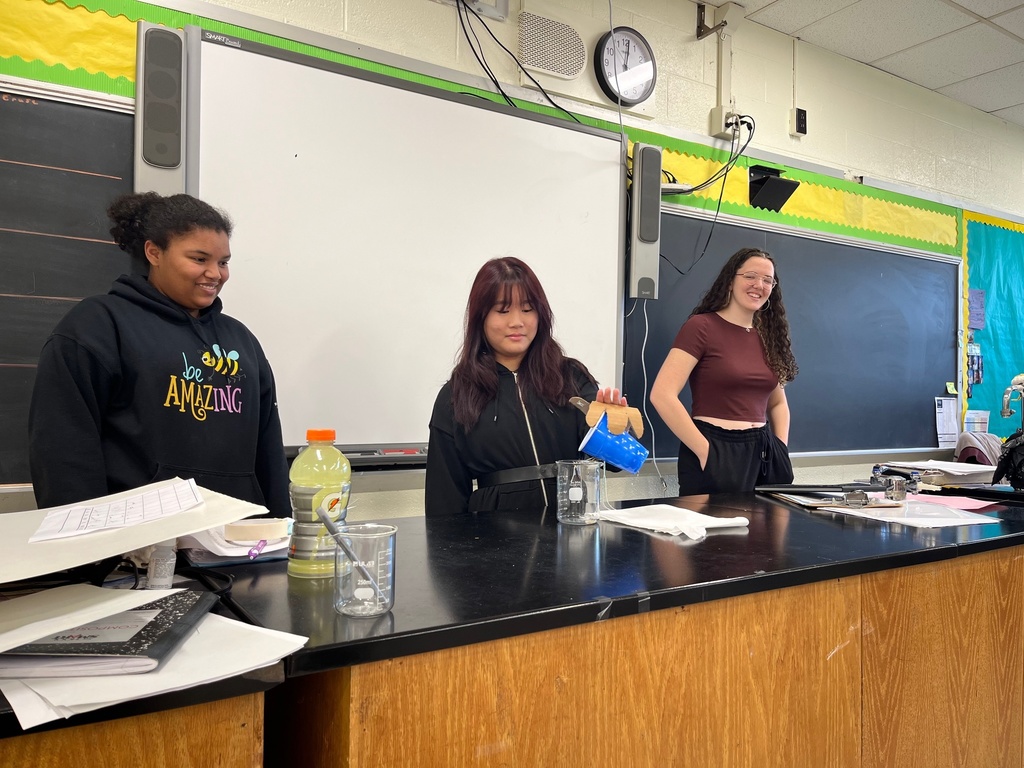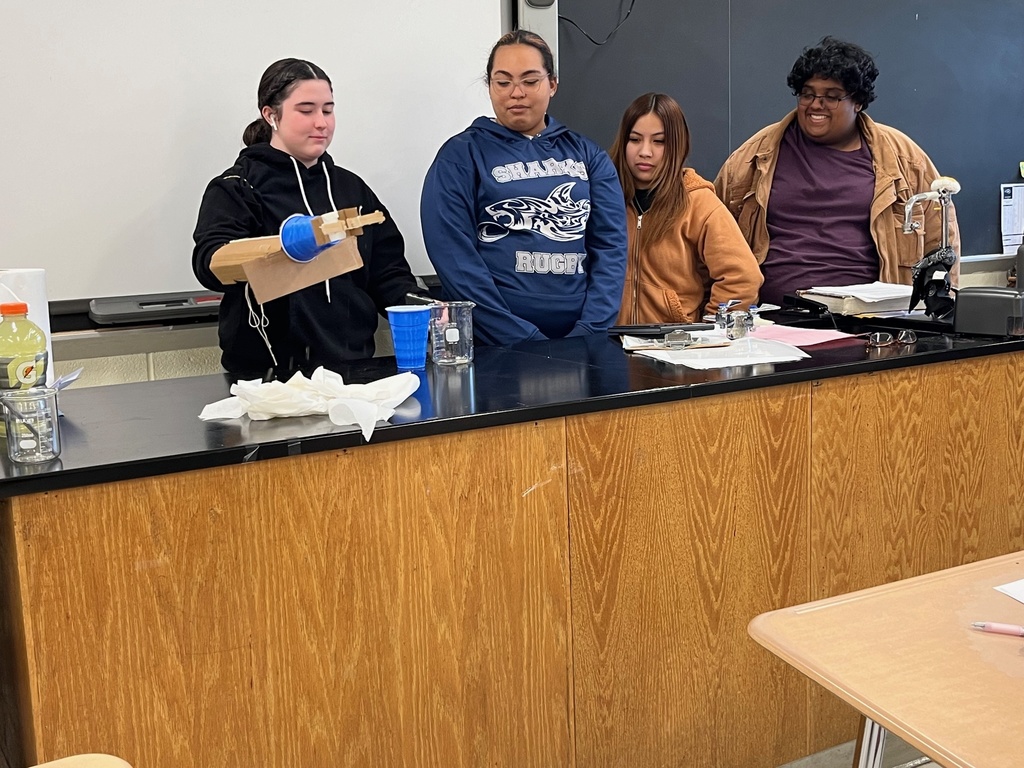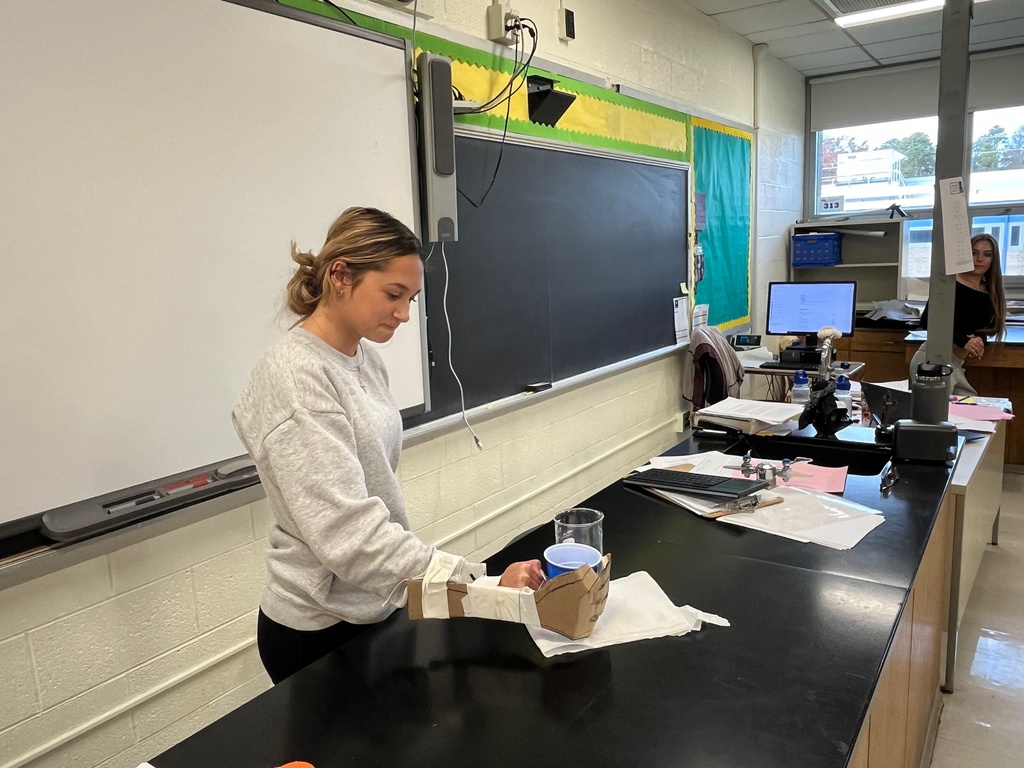 Congratulations to Oakcrest Teacher of the Year - Mrs. Jaclyn Tantum & Educational Service Professional of the Year - Mr. John Yacoub.